Funäsfjällen has so much beauty

Click a link below to find vacation homes, apartments, and other accommodations to rent.
Funäsfjällen with its mountain area is located in western Härjedalen near the Norwegian border. This includes mainly Funäsdalen, Ramundberget, and Tänndalen, but also Bruksvallarna, Ljusnedal, Messlingen/Kappruet (Mittådalen), Tännäs, and Fjällnäs. Everything is located closely to eachother and most of them have ski resorts, and you can get between the facilities by bus or car.
Here is also the NSC, Nordic Ski Center, which is one of the longest track systems in the world for cross-country skiing with 300 km of prepared trails. Funäsfjällen is the central hub in the NSC. All tracks are prepared with the machine and passes beautiful sceneries and rest cabins as resting places.
There are plenty of restaurants to enjoy a good meal in, and year-around activities. Looking for adventure, alone or in groups, then there is plenty to offer, from the tough ones as heli-skiing and ice climbing to a session in the hot tub on the relax of Hotel Funäsdalen.
Accommodation is available in several forms, renting a cottage is of course the most common but there are also apartments, hotels, and other accommodation. Which suits you best?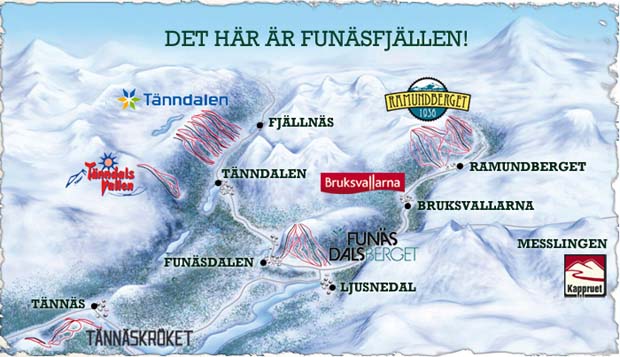 Funäsdalen
Funäsdalen is the central place of Funäsfjällen. It has seen strong growth in recent years. Here there is plenty of natural snow and great skiing for all ages and levels. In the mountain village of Funäsdalen you will find everything you need. A place you can go to both summer and winter.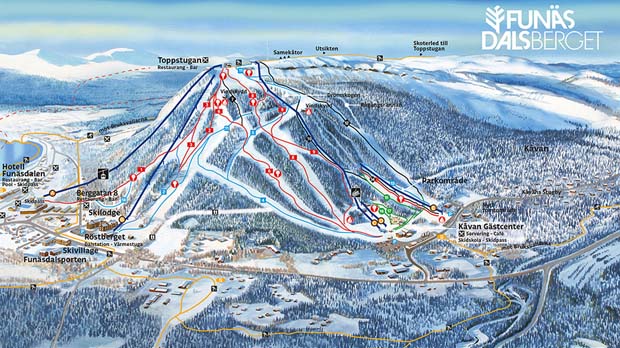 Ramundberget
Ramundberget is quite high compared to the other ski areas in Sweden. The facility is almost like a resort. Here there is also the longest chairlift in Funäsfjällen, Fjällgårdsbanan, which is nearly 1300 meter long. Skiing is something out of the ordinary for slalom and snowboard lovers. Here there are black slopes and off-piste. But also nice trails with beautiful views for those who love cross-country skiing. If you do not have equipment it can be easily rented.
Tänndalen
Tänndalen is located in a long valley that has lots of cabins and cross-country tracks and trails. Here you will find excellent skiing with nice and wide open spaces, the mountains as it should be, for both large and small. The season for downhill and cross-country skiing is long, sometimes right from October all the way to May. Awesome!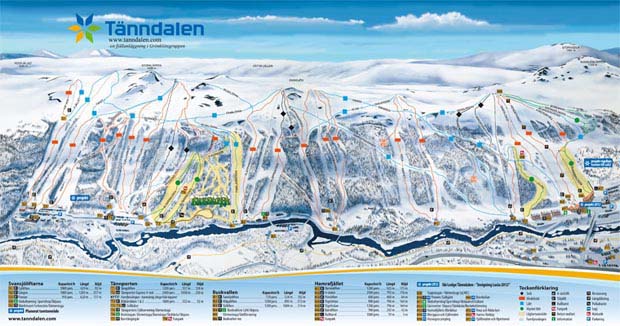 More information: http://www.funasfjallen.se and http://www.ramundberget.se
Own experiences? Write a travel story or share your tip here, or on Facebook: