Idre Fjäll for all who loves the mountains

Click a link below to find vacation homes, apartments, and other accommodations to rent.
Idre Fjäll is located in Dalarna well north of Sälen towards the Norwegian border. It is the fourth largest ski area in Sweden after Vemdalen, Sälen, and Åre. Here there are 40 slopes and 27 lifts that are all located around the mountain Gränjåsvålen making it very close and accessible.
I Idre offers simple fine slopes and at the same time long ones and one of the steepest in Scandinavia, Chocken (The Shock), which is steeper than Väggen (The Wall) in Sälen. So skiing (or snowboarding of course for those who want) is in top class and in the summer you can enjoy hiking, horseback riding, and fishing in the wilderness or maybe a little bit of golf. Why not eat a good bite of food in any of Idre's fine mountain restaurants and and end the day with dancing on the nightclub.
For the children there Askestigen which is an exciting adventure land. There is also a sports center for many activities and Pernilla Wiberg Hotel. The beauty of Idre is that you can rent a cottage and the mountain is literally outside the door. Lovely! You decide the best accommodation for your family and going to Idre is easy by car, bus, train, or flying.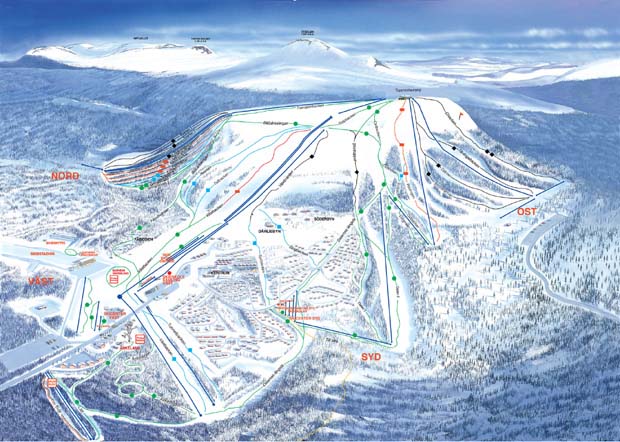 More information: http://www.idrefjall.se
Own experiences? Write a travel story or share your tip here, or on Facebook: