Tiveden is like an enchanted fairy tale

Click a link below to find vacation homes, apartments, and other accommodations to rent.
Tiveden is a beautiful national park located between Västergötland and Närke, right between the two largest lakes in Sweden Vänern and Vättern. There are a number of smaller places within and around Tiveden, where some of the bigger are Gullspång, Töreboda, Karlsborg, Laxå, and Askersund.
This popular tourist destination consists among other of unspoiled woodlands, unique forests, very hilly landscapes, small lakes, and magical surroundings that annually receives many tourists who want to visit its trails and mysterious beauty. If you are searching for something natural and undisturbed, Tiveden is a must. Wildlife is not rich here and flora have not so many species, but it is the nature and the atmosphere that is the beauty of this wild forest. Please walk by foot. Bergslagsleden go through Tiveden and lake Unden is one of the largest in Tiveden. There are many activities and adventures to explore; why not paddle, ride, or bike too. Swimming and fishing is of course one of the most obvious in the summer for both big and small.
For those who want to enjoy a shelter, there are a variety of cottages to rent in environment of Tiveden that makes it possible to hike across the day for various purposes. And of course you can reach even the delicate areas around both Vänern and Vättern, and its wonderful archipelago. The easiest way you can reach Tiveden from the national road between Askersund and Karlsborg.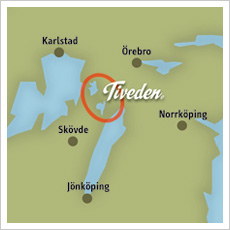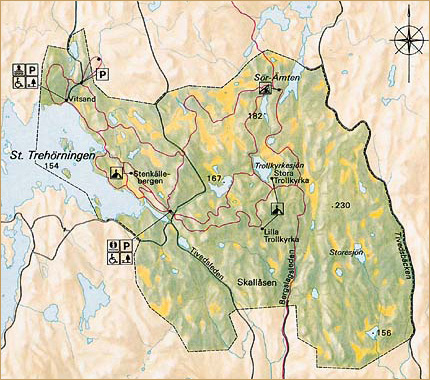 More information: http://www.tiveden.se
Own experiences? Write a travel story or share your tip here, or on Facebook: